What if we could add value by repairing a product? We put the idea to test by repairing a broken bowl. Conny Bakker and Marcel den Hollander explored the idea in a series of Value Added Repairs on the Dutch Design Week, using 3D printing to produce customised spare parts.
At the Design for Sustainability team day, we put the idea in practice on our own broken products. We settles in at the Science Centre Delft, where we had various techniques at our disposal to aid the repairs. My colleague brought a broken bowl; a chip of the pottery had broken out, leaving a gap.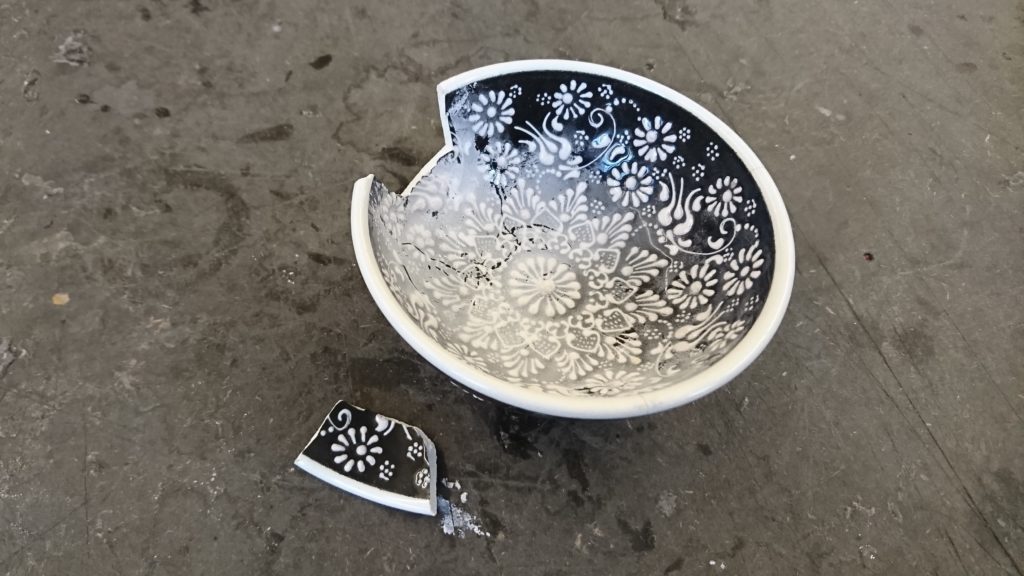 We quickly decided on repairing the gap with a little spout, so the bowl could be used to pour for example dressings on a salad. Using mouldable plastic (which becomes ductile when soaked in boiling water), we quickly made a little spout to fit.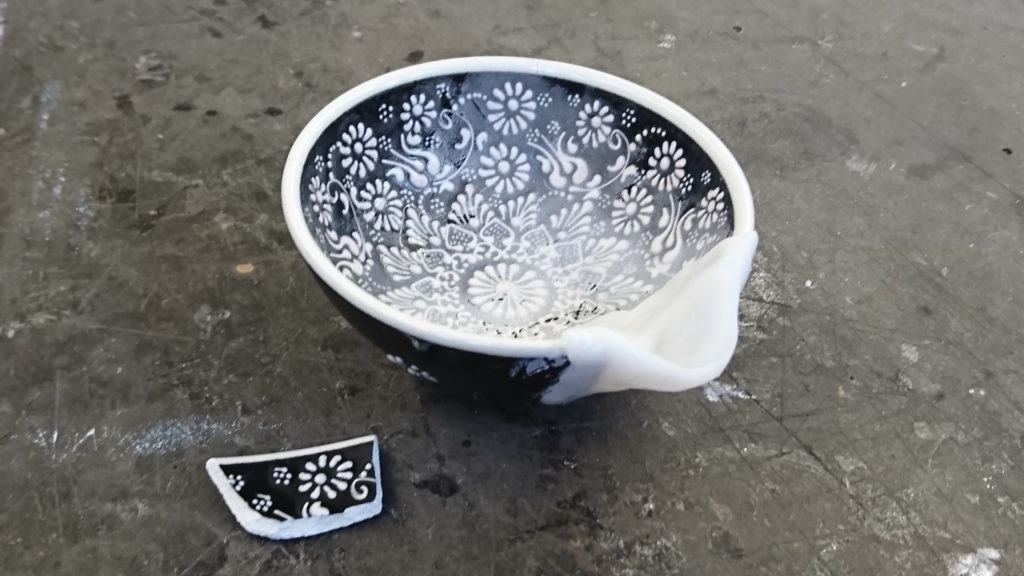 For a neat version, we wanted to make a 3D print, and for that we needed a 3D model of the bowl. We made a 3D scan and imported it as a wireframe drawing in Solidworks. As the scan file had some misalignments, we also reconstructed the bowl's shape using a calliper & tape measure. From this 3D model, we could start designing a spare part.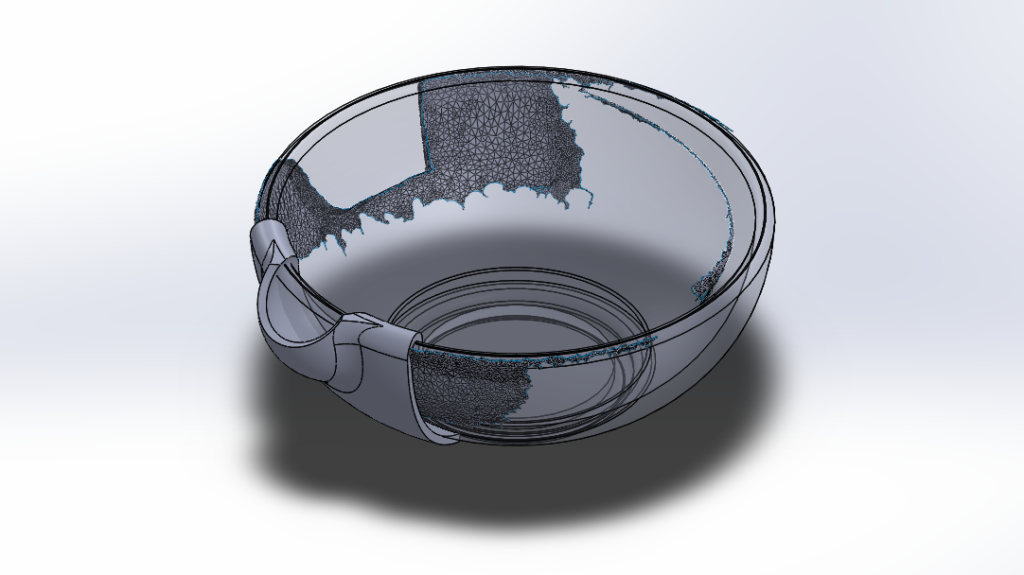 We drew a new insert with spout in Solidworks and printed the part on an Ultimaker 2+, using white PLA plastic. After some minor finishing, sanding off the burrs and rough edges, the part was ready to test.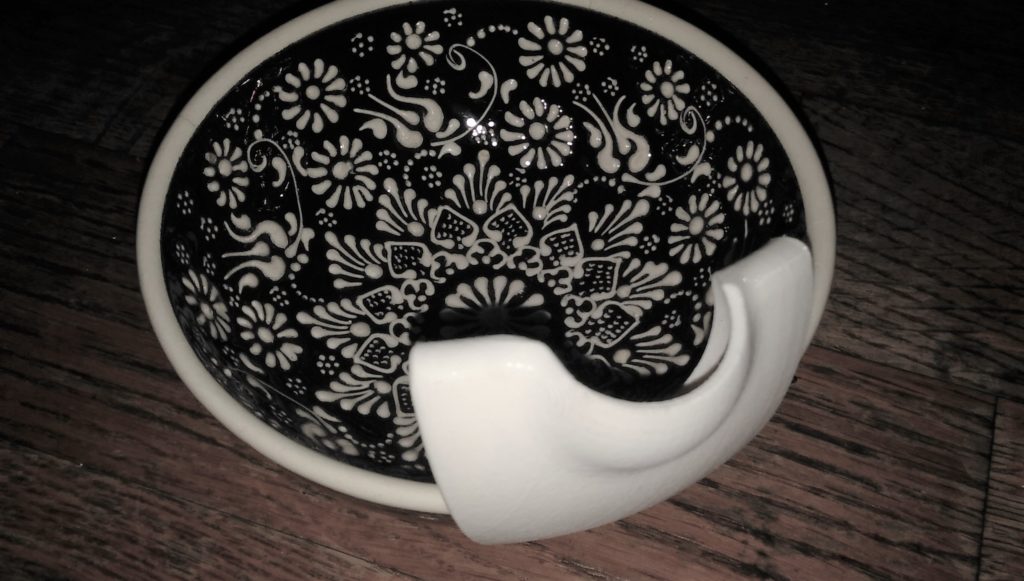 The new spout nearly fitted the bowl, after a little bit of heating (PLA softens at 60°C), it nearly slid into place. Probably, we need to make another 3D print of the spout, where the wall thickness of the bowl is a bit larger, to allow for slight misalignment and thickness variations in the earthenware.